SOME OF DADDY'S WWII MILITARY DOCUMENTS
My dad also brought to Canada with him some of his papers, WWII military documents, tucked in with his photographs, which I have been able to get translated. There were two well worn documents in English provided by the 9th US Army Provost Marshall, of course for me these needed no translations. What you see are scanned copies of the actual documents, with translations where necessary.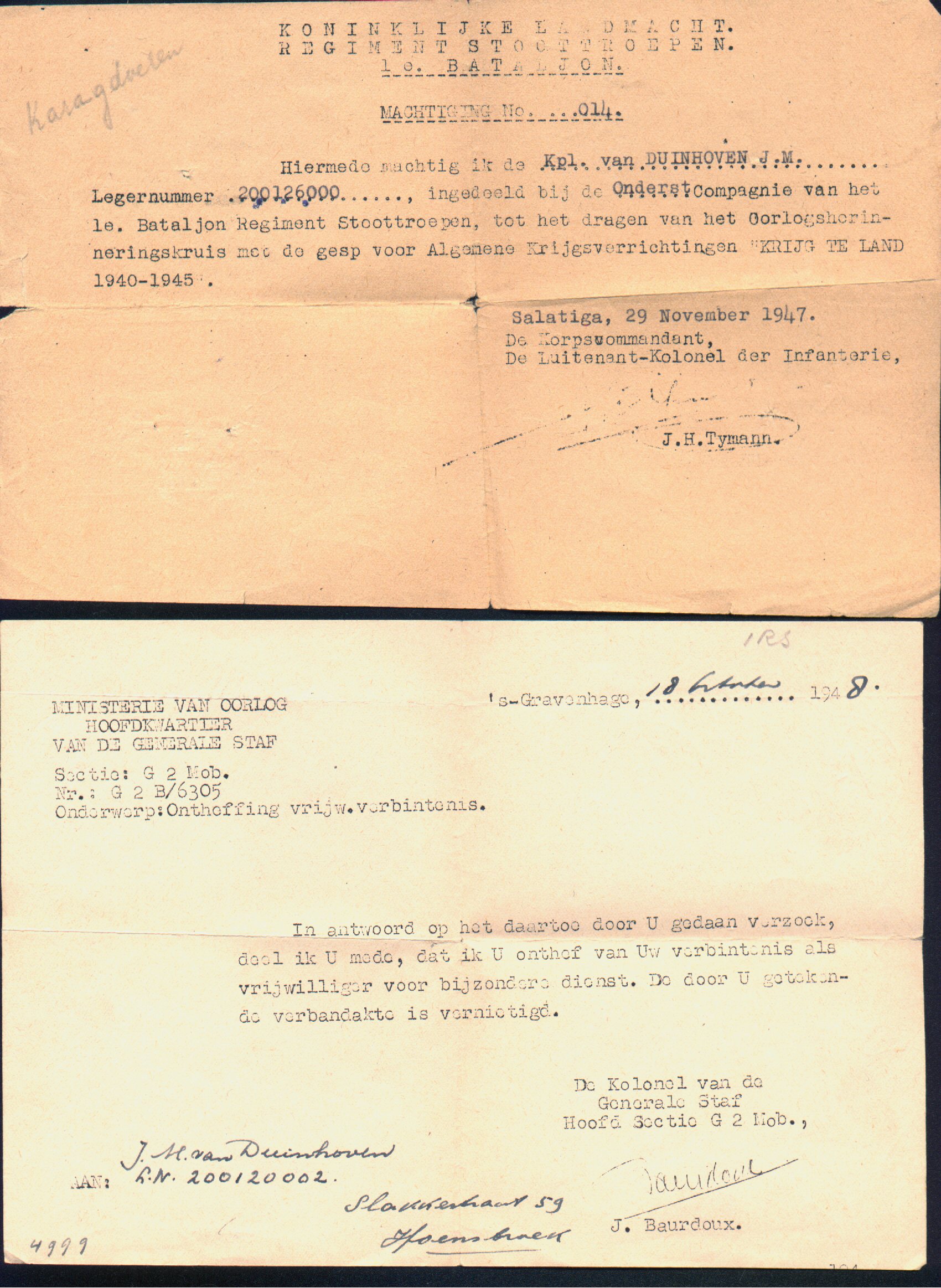 ROYAL ARMY

REGIMENT STOOTTROEPEN 1ST BATALLION

AUTHORIZATION NUMBER:....14

Hereby I authorize Corporal J.M. van Duinhoven Armynumber: 200126000, who is part of Support Co. of the 1st bat, of the Regiment Stoottroepen, to wear the War Commemoration cross with the batton(note:or pin) of General Waractivities "Landbased Warfare" 1940-1945

Salatiga, November 29, 1947
The Corps Commander,
Lieutenant-Colonel of the Infantry


J.H. Tymann

Ministry of War
Head quarters of the General Staff


section: G2 mob.
number: G 2 B/6305
content: Release of voluntary contract


In reply to your request I hereby let it be known that you are hereby released from your duties as Volunteer Special Services. The contract as it has been signed by you, has been burned.

The Colonel of the General Staff
CO G2 section mob


J. Baurdoux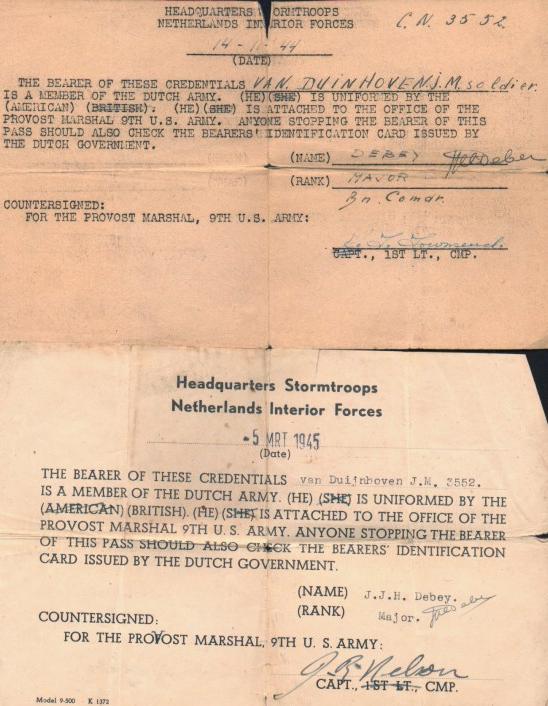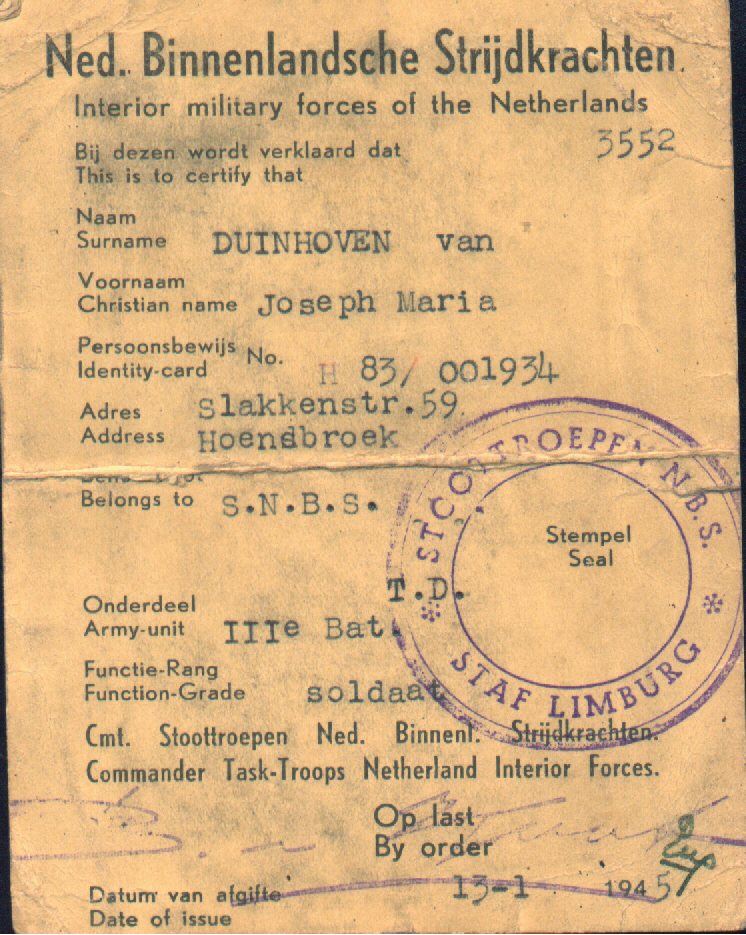 What caught my attention with this document is that they have my dad's first name spelled Joseph, when it is Josef. --- My son has this same problem since his name is Josef, after my dad.