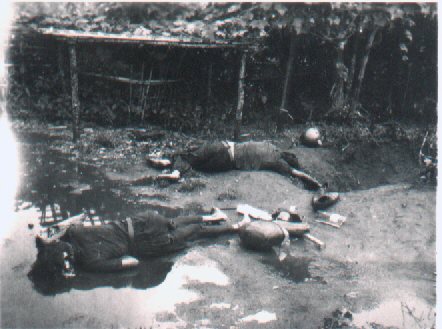 Killed During Fighting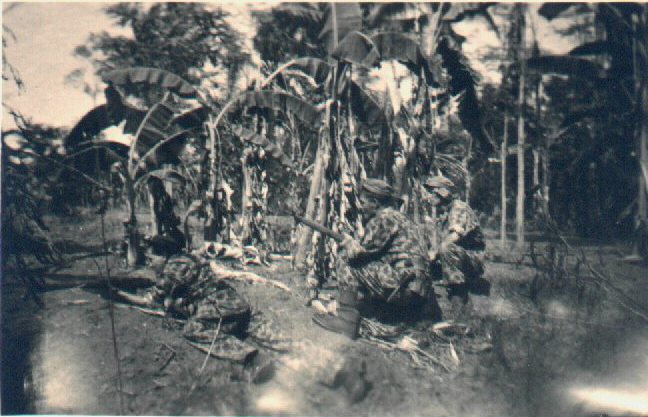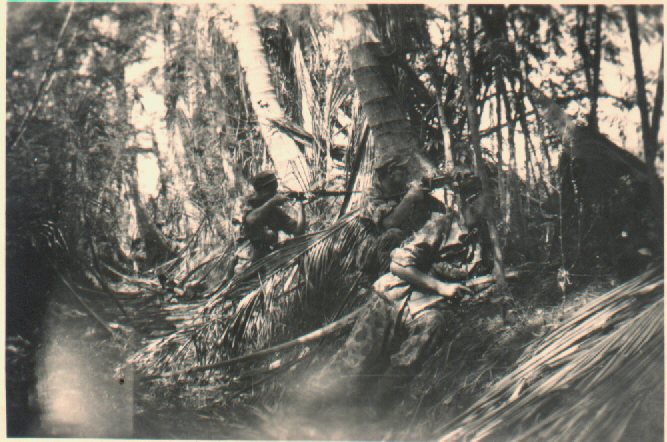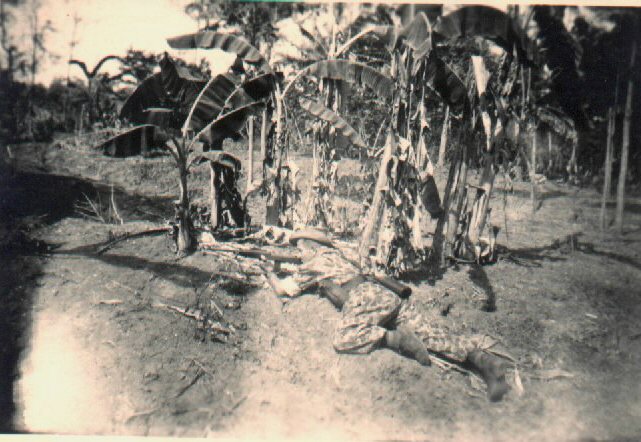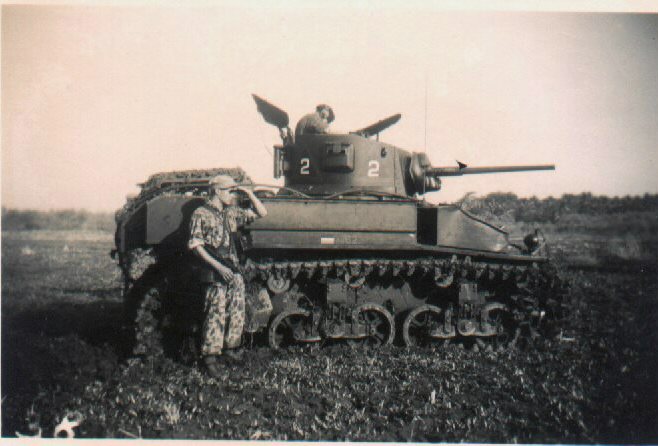 The soldier standing next to the tank shading his eyes in the right hand photograph above is Ted C. van den Dreisschen 1st Regiment Stootroepen. About the photograph he said, "The action was a clearing-action Sou-West of Semarang. The Indonesians, repeatedly ignoring the demarcation-line, broke the cease-fire and intruded on our territory. It was the first action for 7RI a battalion of conscripts who had recently arrived. I was sent along as observer. Moments later, a Hussar of Boreel who was sitting on the tank, opposite from me behind the turret, was shot through the chest. He also was sent along as observer not so much for moral support but as learner, he also had recently arrived. I was then ordered to accompany the crew carrying him back to behind the lines. Luckily the shot went straight through him without hitting any vital organs."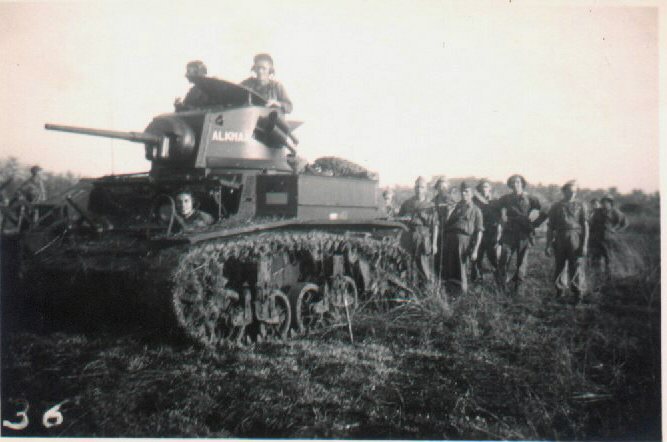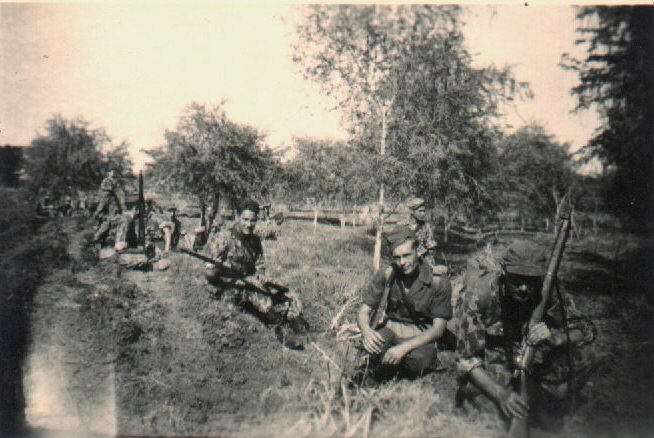 Actions in the middle of Java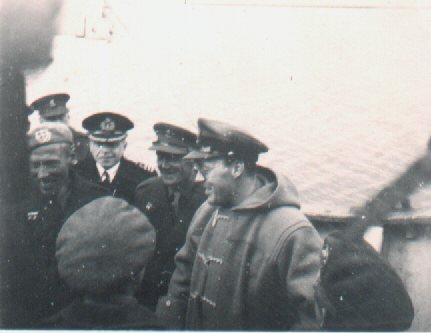 Prince Bernhard visits the troop aboard the Zuiderkris upon it's arrival in Holland.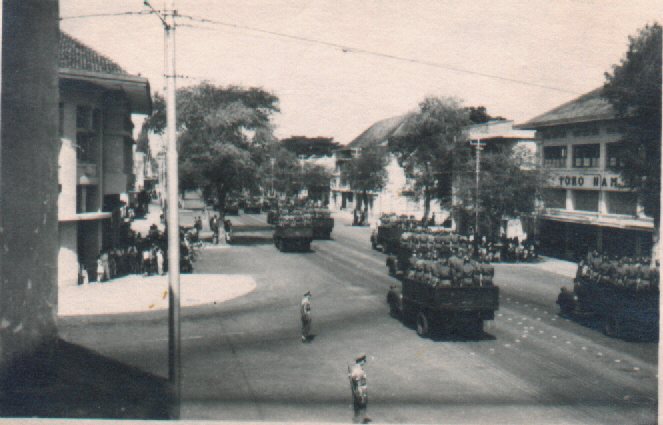 Parade in the town of Semarang.
Those Who Died - Mr. Winkens'photographs of Dutch Gravesites in Indonesia