H. WINKENS STOOTTROEPER
INDONESIA
These photographs belong to
Mr. H. WINKENS

Mr. Winkens was one of the veterans I wrote trying to find out about my daddy and the wars he fought in. He had sent me a letter before Christmas telling me what he remembered of my dad so this year I wrote and asked him if he had a photograph of himself from that time, that I would return once I scanned it, which I could place on my Veterans Who are Helping Me page as a thank you for what he has done. On March 22nd I received a letter from him in the mail. Inside the envelope were 26 of his photographs taken during the war in Indonesia for me to scan and put on my pages. I can't express what I felt when I saw those photographs because I know how very important they are to the men who have them and to be entrusted with 26 of Mr. Winkens' pictures touches my heart more than I can put in words. I think you will understand when you look at these photographs. The photographs Mr. Winkens sent me don't pull any punches, they show war as it really is. Thank you Mr. Winkens for the honour you have done me by entrusting me with your photographs and allowing me to put them up for the world to see.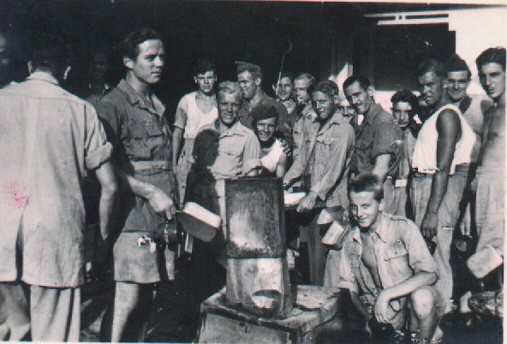 Mr. Huub Winkens (on left three-quarter profile to camera with metal box in hand) going to fetch food. He was a member of the 1st Regiment Stoottroepers.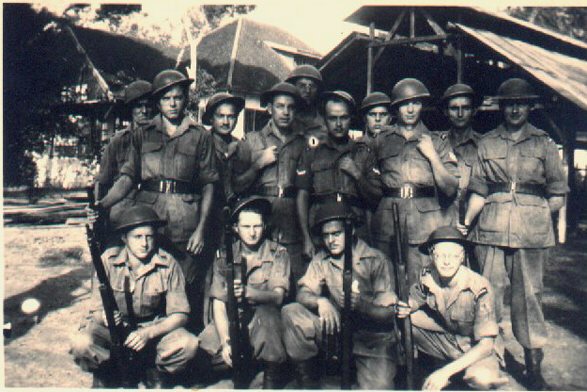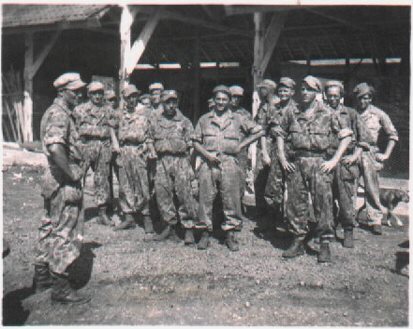 These photographs are of the men from Mr. Winkens' troop of the 1st Regiment Stoottroepen.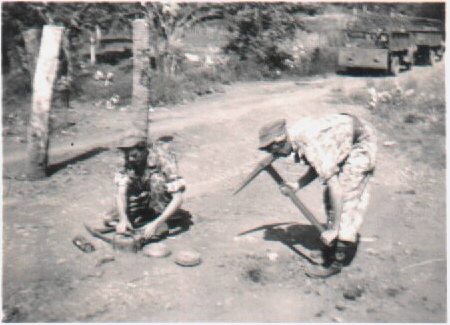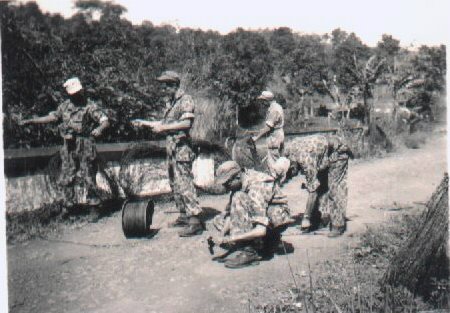 Searching for landmines.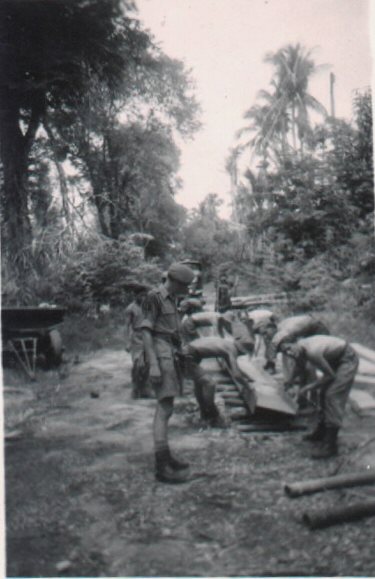 Building a Bridge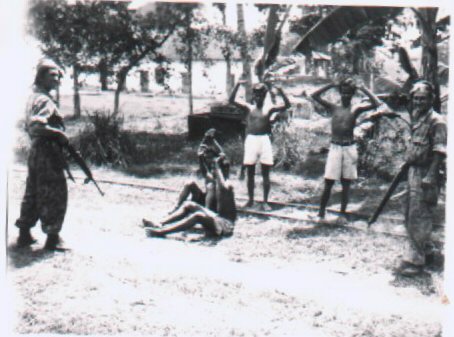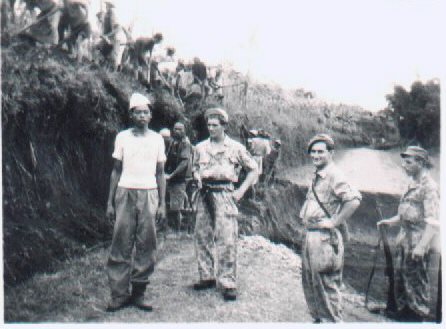 Japanese prisoners in jail.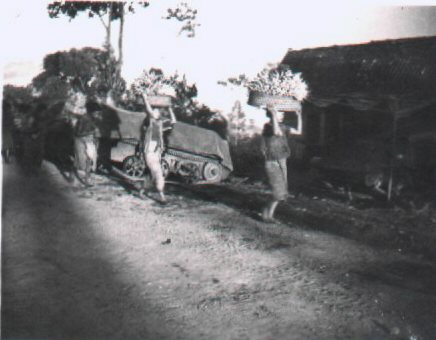 Personnel Carrier
More of Mr. Winkens' photographs